It's finally June, which means summer is just around the corner. Evening strolls around the block, lunches on the patio, picnics in the park, road trips with friends, or just a day out with the kids – all hallmarks of the fresh season. The days are longer, pleasant, and warm, and there's no better way to cap them off than a trip to the dessert truck.
But when there are so many options in the city, picking one is a little easier said than done. Luckily, we're here to help you out and find you just the thing to satisfy any sweet tooth. Keep reading to learn about some of the best dessert trucks around Seattle and what they have to offer.
Speaking of satisfying a sweet tooth, there are few options better at that than My Sweet Lil Cakes. This food truck offers some of the best hotcakes you could hope to find in Seattle, sweet and savory included. And with a menu ranging from banana-filled cinnamon cakes to red velvet buttermilk to blueberry lemon ricotta and more, even more developed palates can find a dessert to suit their tastes. Vegan or vegetarian? No problem. You're covered here, too.
We admit it. Cookies right out of the oven? Impeccable. But we all know that cookie dough is still vastly superior and Sugar + Spoon recognizes that, the first safe-to-eat cookie dough dessert truck introduced into town. Served in a waffle cone or easy-to-carry cup and available in a handful of different flavors, Sugar + Spoon will quickly become one of your favorite spots.
Crepes: so thin and so delicious and now found in a neighborhood close to you thanks to Caravan Crepes. This little dessert truck has it all – fruity crepes, meat-heavy crepes, and even a couple of gluten-free options for our intolerant friends. Every crepe is also homemade, local, and fresh, so you know you're getting the best.
Need something a little different than all the cookies and cakes? Island Blends Acai is going to be the dessert truck for you. Primarily selling acai bowls and smoothies made from fresh, organic, and local produce, it's certainly a healthier take on dessert but equally as tasty! Hanging out around lunchtime? Island Blends Acai also offers some poke bowls you simply have to try.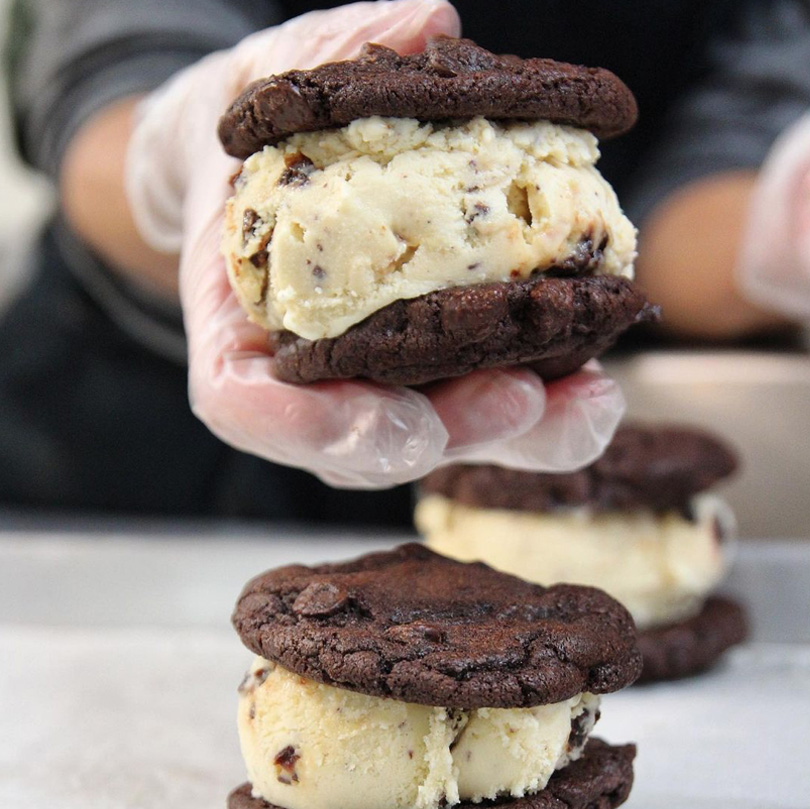 No list of Seattle dessert trucks could be complete without the obligatory ice cream option, and Street Treats more than deserves some recognition. Homemade and classic flavors including snickerdoodle, molasses, chocolate, and coffee, kids, picky eaters, and older folks alike can enjoy Street Treats's sweet treats on a warm day. You can even have any scoop of scoop sandwiched between two warm cookies!
Possessing all the cold of ice cream with the fruity flavors of spring and summer, Hawaiian shaved ice is the perfect compromise. Looking for a dessert truck that offers it? Have an Ice Day should be your very first (and last) stop. The syrups are quintessentially tropical available in mango, coconut, and pineapple, to only name a few, and super refreshing with spring in the air. These shaved ices are also affordable, between $5 and $7 depending on size, so everyone in the family can grab a cone.